What People Are Saying About DogWatch of Puget Sound
Amy D. – Marysville
Your professionalism is top notch!
The price was great, he was prompt and timely with his install, and now my dogs are safe, and I am happy! Thank you Dave for the experience! 
We want to hear from you! Write us a review on Google+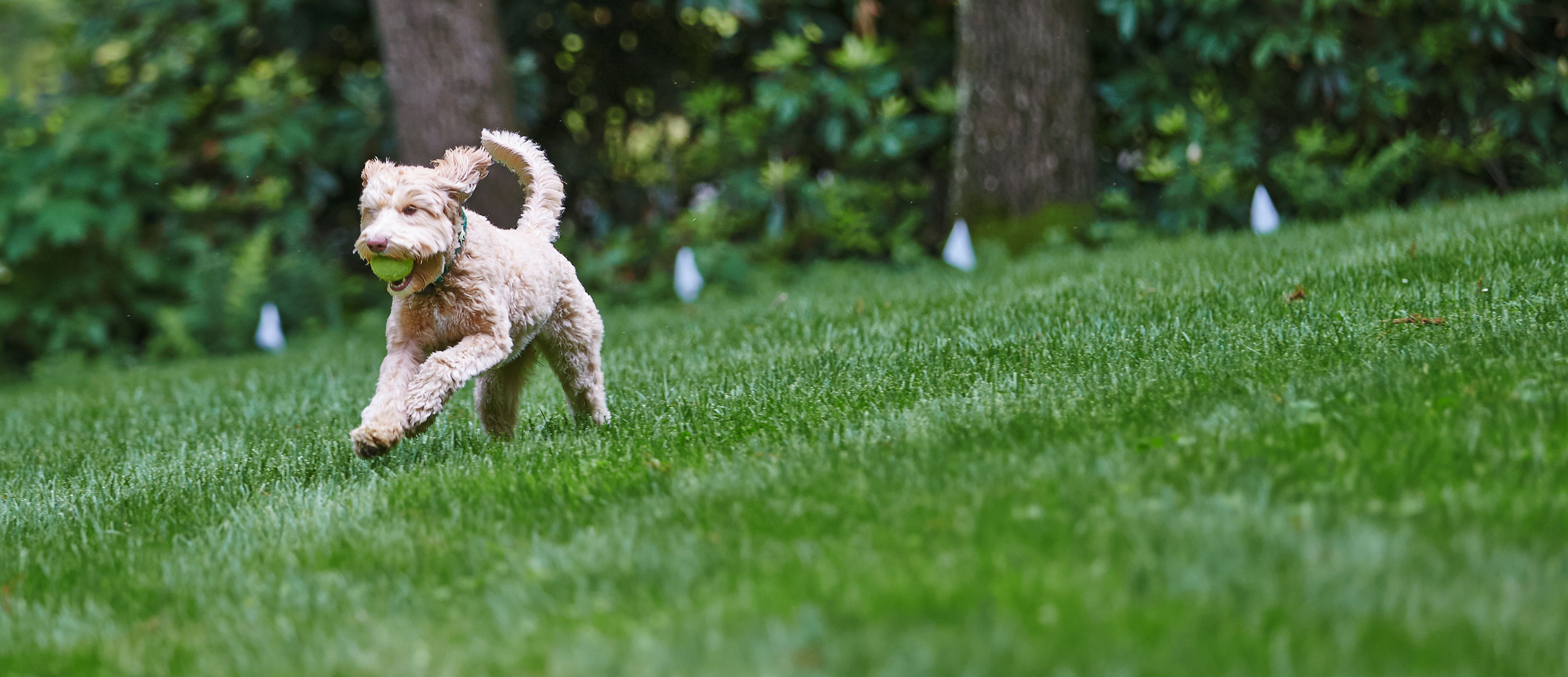 Bev H. – Snohomish
My husband and I had the most wonderful experience with David Van Kirk who installed our DogWatch® Hidden Fence. After extensive research on pet containment, we contacted David to schedule a preliminary meeting. As a result, we chose Hidden Fence instead of Invisible Fence.

We have a tenacious, stubborn, lovable 8-year-old Dachshund who is prone to submissive urination. Not only that, but when he decides he has to "go," he doesn't feel the need to tell us. As long as this sneaky little mutt is well hidden from our view, any area in our home has been fair game! In our previous home, we were able to control the areas where he was comfortable doing his business with baby gates. We recently moved into a home with an open concept, and using the gates was not an option for keeping our Buddy off the carpets. We were amazed that David could configure the system for 5 disconnected areas that Buddy was not to go in. It was an extremely complicated mapping of the FM transmitter wire, and he was able to successfully install this into the crawl space.

After David installed the Hidden Fence system, he worked with Buddy and us – first, to give Buddy a sense of his boundaries and second, to train us to continue to effectively work with Buddy. I asked David how long it would take Buddy to know that he is restricted from the carpeted areas. He said, "Minutes." He wasn't kidding!! I believe that Buddy was given two warnings and two corrections, and we haven't had a worry since. He has never entered any area of our home that is carpeted.

Besides appreciating the fact that David solved our immediate problem with the Hidden Fence system, we appreciated his patience and the considerable time he spent with us answering all of our questions. I told David that I was going to check with the Vet before installing the Hidden Fence, and his response was, "By all means. You need to be completely satisfied when it comes to your pet." We were never pressured to purchase this system, and it was obvious that he really values animals.

At some point we will install an outdoor Hidden Fence, and we wouldn't consider using anyone else. We highly recommend David without hesitation!
Erik C.
I am highly impressed with David Van Kirk and DogWatch of Puget Sound. We recently built a custom home on 2 acres. I looked at numerous companies and dog containment options before choosing DogWatch.

The DogWatch products are excellent, i especially like the long battery life for our dogs' collars. Pricing for all equipment and install was better than the competitors.

David was excellent to work with. He always showed up on time, did what he said he would do, and made appropriate suggestions that improved the plan for our fence. Furthermore he worked with us and our dogs (10 years old and their first underground dog fence!) to make the training much easier on them and more effective.

Bottom line, David does what it takes to get the job done right. He is a total pro and I would highly recommend him to anyone who is considering an underground dog fence.
Amanda – Redmond
David Van Kirk, of Dog Watch of Puget Sound, has been fantastic.

He explained the product and ensured I fully understood the system before I made my decision. Much better pricing than Invisible Fencing and much longer battery life! He took care of installation on my 2 acre property, climbing behind trees and through bushes to place the boundary wires (not all of my property is cleared).

Now, one of my two dogs is very stubborn, they are both older (10 yrs+) dogs, and have never had a dog fencing system such as this. I was nervous that they would be hurt and frightened by the shock - not wanting to go outside. Training takes some dedication and it takes more than one day - David made this very clear from the beginning and did an excellent job training the dogs... and me. He came out and called several times to help me with training. At first, they were noticeably nervous, but after following his training techniques for a couple of weeks, I am pleased to say that they are wandering into the yard and not afraid of making the wrong move. If they get close to a boundary, their collars beep and they know to move back - it's that simple.

I even decided to change the location of one of the wires - David was out the next week, had it dug up, moved, and recovered within a couple of hours. Done. We will be moving the boundary again in another month or so when we install our children's swing set and I am confident it will go smoothly and the dogs will have no problem with the boundary change. I would recommend the product and David's service to anyone!
Amy D. – Marysville
Dave Van Kirk with Dog Watch installed an underground fence for my two large black labs. The customer service and follow through was amazing to say the least! He was out for a bid the same day I called (he was the only "person" I could actually get through to on the phone when looking for bids)

The price was great, he was prompt and timely with his install, and now my dogs are safe, and I am happy! Thank you Dave for the experience! Your professionalism is top notch!
Nancy A. – Mercer Island
I recently had the DogWatch system installed. I found the DogWatch info on the internet and contacted Dave Van Kirk about their system. Dave was very responsive, came out promptly and explained the system, how it would work, where it would be in my yard, met my Lab and understood what my issues were in keeping, my escape artist lab, safe and within the home boundaries.

The DogWatch system was installed in the following week and the training was simple, but needed to be repetitive. I followed the instructions. There needed to be a couple of adjustments in which Dave immediately helped with and addressed. My lab picked up on what was happening very quickly and this now should resolve any future escapes.

I've met with Dave several times and each time I appreciate his sincere desire to counter my dog's ability to get out of the yard. Dave is very good with my dog and his service is high quality, as quoted by another review, "His installation work, his handling and training techniques and high service standards will lead to many safe, happy dogs and satisfied clients.". I totally agree, and highly recommend the DogWatch system to any pet owner that needs to keep their pet safe and within the home boundaries.
Debi C.
Dogwatch Hidden Fence has changed our family's life. Before installing Dogwatch Hidden Fence, we had to be ever so careful when we opened the door so our two beastly dogs would not dash out and away; they would escape, and we would spend time roaming the neighborhood anxiously hoping to find them quickly and safely! Then, Dogwatch came to the rescue - now our dogs never leave the yard. They are free to roam the one acre property, and we know they will be "home" at all times. It is such a peace of mind.
James H.
Dogwatch changed our lives!!! Before it, our constantly hungry golden retriever would ransack our kitchen and the kid's could never eat on the dining table in peace. With the Dogwatch system, the kitchen has been off limits and the kid's are no longer attacked at the dining room table. And, as a side benefit, we can also let them out of the front yard and feel comfortable that they won't run to the street as we have a unit installed out there as well. We highly recommend this.....it works!!!
Linda D.
We really like our dogwatch fence. Our two Rotts stay in perfectly.
Chris K.
This system has been fantastic -keeping our two dogs, a big Shepherd and a small Cavalier, safe. Our wood perimeter fence could not contain our determined dogs. The Hidden Fence keeps them from wandering into the street in front of the house and prevents them from getting into the hillside portion of our back lot where ticks abound. Their customer service is the best.
Falicia C.
Love this company! I was comparing between two companies and Dog Watch is definitely the superior. They offer underground tubing for your wire fence, which no other company offered, a lifetime warranty, and by far the best customer service. I was a little skeptical to choose them because they are so far from my home, but have been at my beck and call ever since. The fence works great and my dogs are so happy to run free!
Judith M.
I've used David twice now. First time was the initial install for my Siberian Husky (also described as "runners"). Second time was for our new addition (Lab mix) for prep & training, plus additional fencing around my garden shed (a favorite digging spot for the husky). David is professional, knowledgeable, and enjoyable to work with. My second dog was a bit of a challenge for containment. He wasn't bothered by the shock - repeatedly ran right through the fencing. A couple conversations (even on a Sunday) with David, and the problem was solved! Any dog containment needs in the future will only be with David (DogWatch). I'm very grateful!
Tracy S.
We had David out to install our electrical fence for our gregarious (and very strong) pit bull. After a week, she was perfectly contained, happy and now can be in the backyard unsupervised without issue. She also minds her manners in the front yard even with squirrels and other dogs wandering by. David was great to work with, email responsive and just a really good guy. Highly highly recommend.
Matthew D.
David is extremely knowledgeable and willing to tackle all manner of pet containment needs. His services and products are great, reasonably priced and he will explain your options and tailor his service to your specific pet needs.
Tell Us Your DogWatch Story!
We'd love to hear from you, too! Please consider filling out our customer feedback survey to tell us about your experience with DogWatch.