It's all about your dog!
Hi, I am David Van Kirk, the owner-operator of DogWatch of Puget Sound. I came to the Great Pacific North West from the Midwest in 1979 because I think this is an incredible place to live and work. I enjoy the diversity of culture, the natural beauty of the area, the many outdoor activities available and (last but not least) the excitement of the local sports teams.

I became a DogWatch dealer in 2012 after retiring from a long career in health care. I wanted to find something to do that was fulfilling to me and was helpful to others. Becoming a DogWatch dealer was a way to do something that I enjoy while having the feeling of satisfaction that comes from helping solve problems and improving the quality of life for people and their pets.

I represent the DogWatch brand because the quality of the equipment is second to none. There really is no other brand that comes close to the technical innovation, the practicality, the ease of use and the customer service from DogWatch. The FM SafeLink® design, the user friendly features of the transmitter and collars, the 2 year receiver battery life with nonproprietary batteries (verses the 2 to 3 month battery life, and proprietary batteries of the competition) and the lifetime warranty on equipment make DogWatch 'simply the best.' I personally offer a 100% satisfaction guarantee. I will keep your dog contained or your money back.

I am a truly locally owned business with the backing of an international company, DogWatch Inc. I am responsive to my customers, and take great pride in the quality of my work. I know that there are others you can choose from, however, I am confident that once you have done your research, explored your options, and compared quality, you will choose DogWatch. I am looking forward to being of service to you, making you happy and keeping your pets safe.

We are "Simply the Best...No Getting Around it™
Service Area
We provide services to customers in the The Puget Sound Area area, including the towns and cities of Anacortes, Arlington, Bainbridge Island, Bellevue, Bellingham, Black Diamond, Bothell, Bremerton, Burien, Burlington, Carnation, Concrete, Coupville, Covington, Darrington, Des Moines, Duvall, Edmonds, Enumclaw, Everett, Everson, Federal Way, Ferndale, Forks, Friday Harbor, Gold Bar, Granite Falls, Index, Issaquah, Kenmore, Kent, Kirkland, La Conner, Lake Forrest Park, Lake Stevens, Lynden, Lynnwood, Maple Valley, Marysville, Medina, Mercer Island, Mill Creek, Monroe, Mountlake Terrace, Mount Vernon, Mukilteo, North Bend, Oak Harbor, Port Angeles, Port Orchard, Port Townsend, Redmond, Renton, Sammamish, Sea Tac, Seattle, Sedro-Wooley, Sequim, Shoreline, Skykomish, Snohomish, Snoqualmie, Sultan, Tukwila and Woodinville, Washington and the surrounding area.
Get a Free In-Yard Estimate!
Our representatives will meet you at your home for a free in-yard estimate. We will help assess your needs and customize a solution that suits both you and your pet. Call today or schedule an appointment to get things started!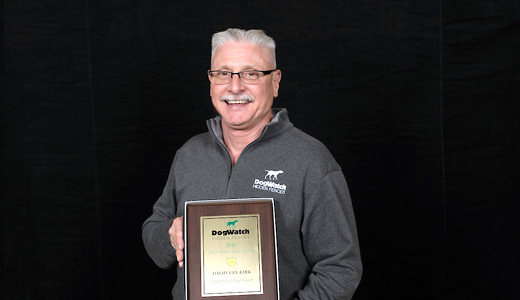 Why Choose DogWatch of Puget Sound?
1. Our number one concern is the safety and well-being of your pet. We provide the support you need to ensure successful training and happy containment.
2. We provide a proven PetFriendly™ training program. We train your dog (or cat) to recognize the boundary flags and the audible warning signal (or vibration) before introducing the correction.
3. We are experienced professionals committed to providing excellent customer service and support. We strive to service every customer promptly and courteously.
We want to hear about your experience! Write us a review on Google+
Simply the best. No getting around it.™
Another reason to choose DogWatch of Puget Sound is that we are an authorized DogWatch dealership. The DogWatch Hidden Fence is the most technologically advanced and the easiest to use, and it is backed up by a no-hassle Lifetime Warranty from a company with more than 25 years of keeping pets happy and safe.

What makes us Simply The Best?
---
Customer Testimonial
David does what it takes to get the job done right. He is a total pro and I would highly recommend him to anyone who is considering an underground dog fence.
Erik C.